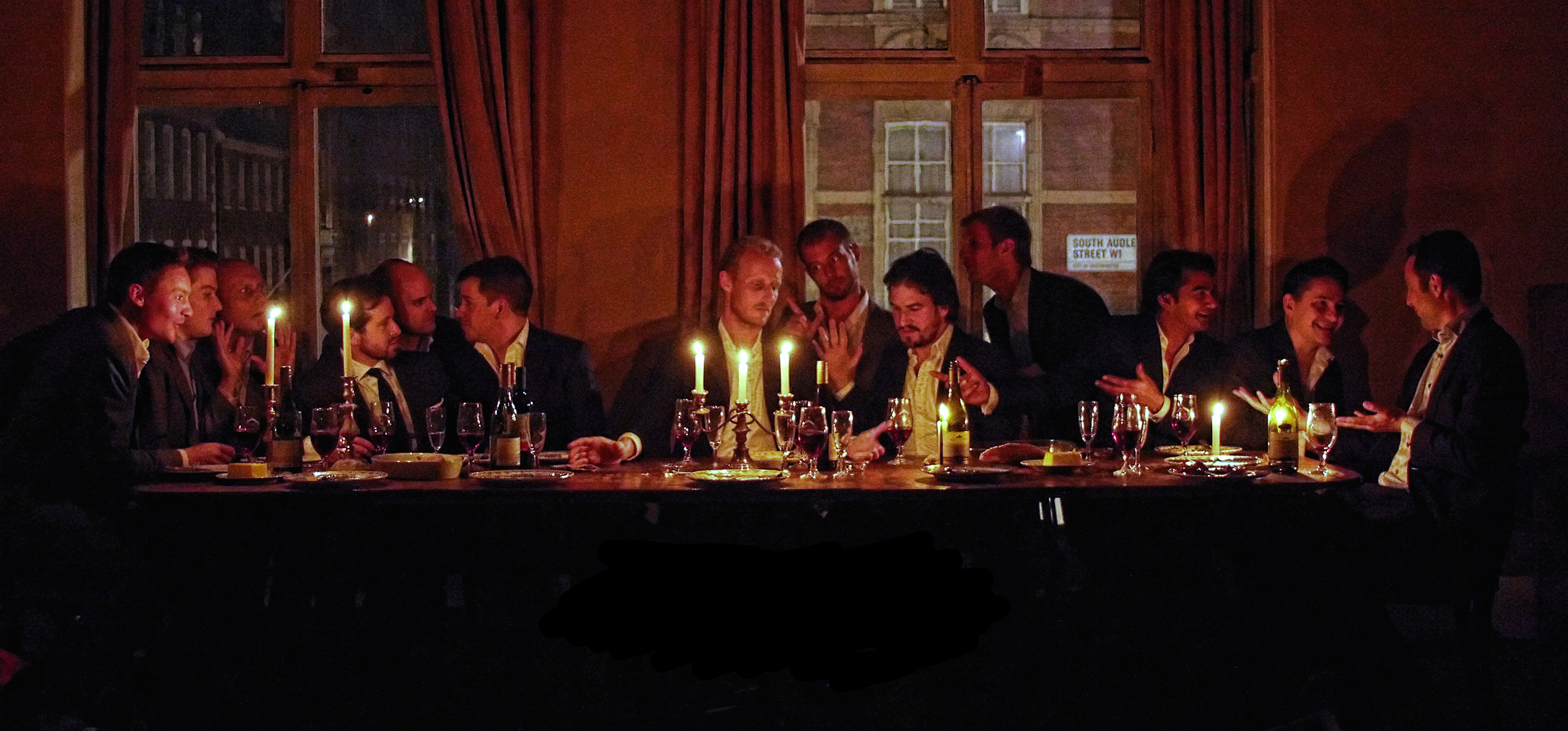 BOOKS
Memoirs of Stalker (Silvertail Books, 2016) is a blackly comic horror novel about an obsessive ex-boyfriend who breaks into the home of his former girlfriend and lives there for months without her knowing. Hilarity inevitably ensues.
How to be Cool (Icon Books, 2015) is a cultural guide to that most essential of qualities — a lightning introduction to the coolest people, pastimes and trends in history. Read this book, and you're guaranteed to become at least 50% cooler.
The method writers project
What do Homer, Shakespeare and Dickens have in common? They are all authors who also performed their works. This original link – the unity of writer and performer as two sides of the same creative coin — is one that has been lost in the modern era. It is this that the Method Writers project aims to restore.
PREPARATION & PERFORMANCE
Hardly a week goes by without a story appearing in the press about the extremes some fanatical actor has gone to in preparation for their latest role, whether it's Leonardo DiCaprio consuming a hunk of raw bison liver on the set of the survival epic The Revenant, or Jared Leto playing twisted pranks on his co-stars while filming Suicide Squad. Clearly, some of these anecdotes carry the whiff of the marketing department. Yet for decades now we've been accustomed to the idea of serious actors employing an immersive method, as just one strand of teaching among many developed in New York Method Acting schools by the likes of Lee Strasberg and Stella Adler. The question is: if it works for actors, why don't writers try a similar approach?
With this in mind, the Method Writers project adapts the techniques of Method Acting and applies them to the craft of writing. The aim is to help writers push through a creative block, to give a spur to those putting off a project, and to offer an adrenaline shot of true feeling to any work, which will help it to stand out from the crowd. There's an old story of how Marlon Brando, to prepare for playing a paraplegic in his first Hollywood movie, The Men, spent weeks wheelchair-bound in the company of authentic paraplegics. One day, they were in a bar when a Christian evangelist came in and declared that, if they believed in God, they would be cured. Brando promptly leapt up from his wheelchair with a cry of "Hallelujah!" and began to dance a jig.
We won't force you to dance a jig, but we do hope to get you leaping out of your chair.
LESSONS
The Method Writers are offering one-day courses in central London at a cost of £95.
The informal classes are taken either one-on-one or in small groups. All performance elements are voluntary. The only request is that the student should be willing to summarise a work in progress or proposed project in advance, so the class can be tailored to it. As an added incentive, the Method Writers are recruiting candidates for a writing week in Greece this autumn. More details posted here as available.
Click here to see a lesson plan. To book a class, contact Thomas W. Hodgkinson by clicking here.
hodgkinson
Thomas W. Hodgkinson is the author of the novel Memoirs of a Stalker and two works of non-fiction. He has spoken about the ways he uses Method in his writing on Radio 4, and written on the subject here.
fiske-harrison
Alexander Fiske-Harrison is the author of Into the Arena and the editor of Fiesta. As well as being a confirmed Method writer, he has trained as an actor at the Stella Adler Conservatory in New York.
fink
Thomas Fink, a co-founder and consultant of the Method Writers project, is the author of the bestselling Man's Book. He also founded the London Institute for Mathematical Sciences.
ABOUT
Thomas W. Hodgkinson has worked as Deputy Editor of Literary Review (2001-2) and Contributing Editor at The Week (2007-present). He writes book reviews for The Spectator, travel pieces for the Daily Mail, and occasional features.
In 2011 he became the first person officially to swim from Albania to Corfu. He is definitely the first person to have done it naked.
In 2013 his screenplay Memoirs of a Stalker was a finalist at the Austin Film Festival. In 2014/15 his screenplay The Magnificent Kate Morgan was nominated as a finalist or semi-finalist at the Austin Film Festival, the Sun Valley Film Festival, and the LA Comedy Festival.
In 2016 he launched the Method Writers movement, devoted to applying the techniques of Method Acting to creative writing. The idea was inspired by his own experience of writing Memoirs of a Stalker inside a cupboard at his home.
That is his face, concealed behind this text.